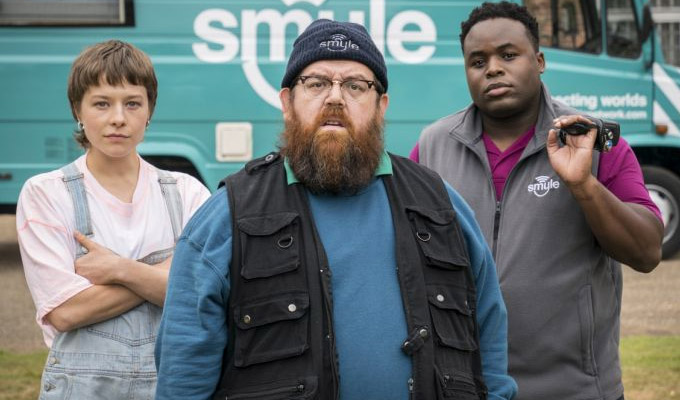 Amazon has turned down a second series Nick Frost and Simon Pegg's supernatural comedy series Truth Seekers.
Frost – who stars as a broadband installer and part-time paranormal investigator – broke the news on Instagram.
In a video he told his 440,000 followers: 'Sadly, Truth Seekers will not be returning for a second season. [It] has not been renewed, which is a massive kick in the willy for me.
'We really put our all into this – our heart and soul, and blood in some cases, so to not come back is really sad for us.
It's a shame I think we had lots of lovely ghost stories to tell – stories that will remain now untold.'
The eight-part comedy was released on October and co-starred Samson Kayo and Emma D'Arcy as fellow ghost-hunters.
Pegg played the boss of Kayo and Frost's characters, while Chewing Gum's Susan Wokoma, screen veteran Malcolm McDowell and Boosh star Julian Barratt also appeared.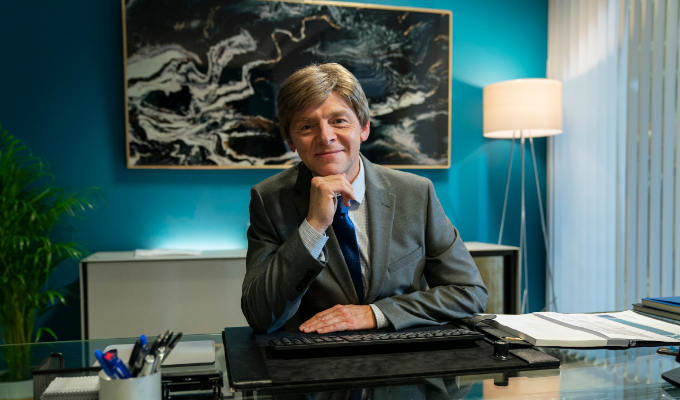 Pegg and Frost wrote the series with Nat Saunders and James Serafinowicz, who previously created the Netflix comedy show Sick Note.
When the show was originally announced Frost likened it to Shaun Of The Dead.
He said: 'It'll start as a very parochial idea, a very small business venture for these people, but it will expand as the series goes on to be something far more global. It's a language everyone understands, the mystery of the unknown.
'Shaun of the Dead was a very parochial story set in North London and somehow it managed to get this global reach because everyone understands the language of zombie movies.'
Truth Seekers was made by Frost and Pegg's production house Stolen Picture, with The Wrong Mans' Jim Field Smith as director.